The Best Affordable Cameras to Buy in 2022
Wondering what set of cameras to buy in 2022?
If you are ready to take the plunge and buy a new camera this year, you will quickly find there is no shortage of different camera options out there. It may see complicated to filter through all of the different cameras out there to find the right one for you. I understand the frustration associated with finding a new camera—but I am here to help you narrow down your options so you can find the right camera that works for you.
The first and most important thing to decide before you start shopping for a new camera is what type of camera you want to invest in. Buying a new camera isn't necessarily about finding the fanciest or the most expensive piece of equipment out there—it is about finding a piece of equipment that works for your needs.
This is why I've broken down my top choices for the best cameras in some of the most popular categories out there for photographers.
The Best Cameras For New Photographers 
This is one of the most common questions I get—"What camera should I buy if I'm a new photographer?" If you are still learning the ins and outs of photog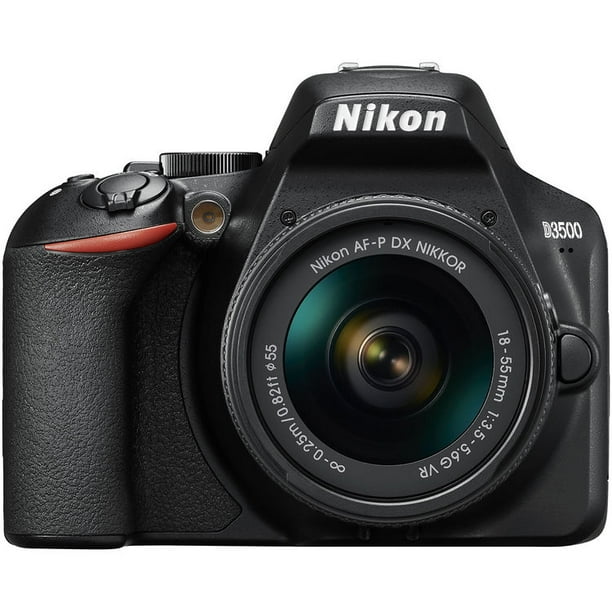 raphy and need a camera that will help you get started, we have a camera for you.
The Nikon D3500 
This DSLR camera boasts 24.2 MP and a 3-inch screen along with an optical viewfinder. You can also take videos with this camera in full HD. This is a popular beginner camera because it is simple to use, but still boasts plenty of quality.
Plus, it is a budget-friendly camera that you can snag for under $600.
Take a look at the specs of this Nikon here.
The Best Cameras For Travel Enthusiasts 
If you are a travel enthusiasts, and like to blog or vlog about your adventures, then one of the first things you need is a great camera. In fact, this is one of the many reasons that people get started in the photography hobby. 
The camera we recommend for this type of photography is the Sony ZV-1. This fixed-lens and compact camera has 20.1 MP and a max video resolution of 4K. It is a great camera for the intermediate shutterbug.
We love that it is easy to use and has super-fast shooting speeds so you can capture the perfect shot at a moment's notice. Plus, it is super small, compact and perfect for travel and throwing into your carry on.
Learn more about the specs of this Sony ZV-1 here.
Best Point and Shoot Camera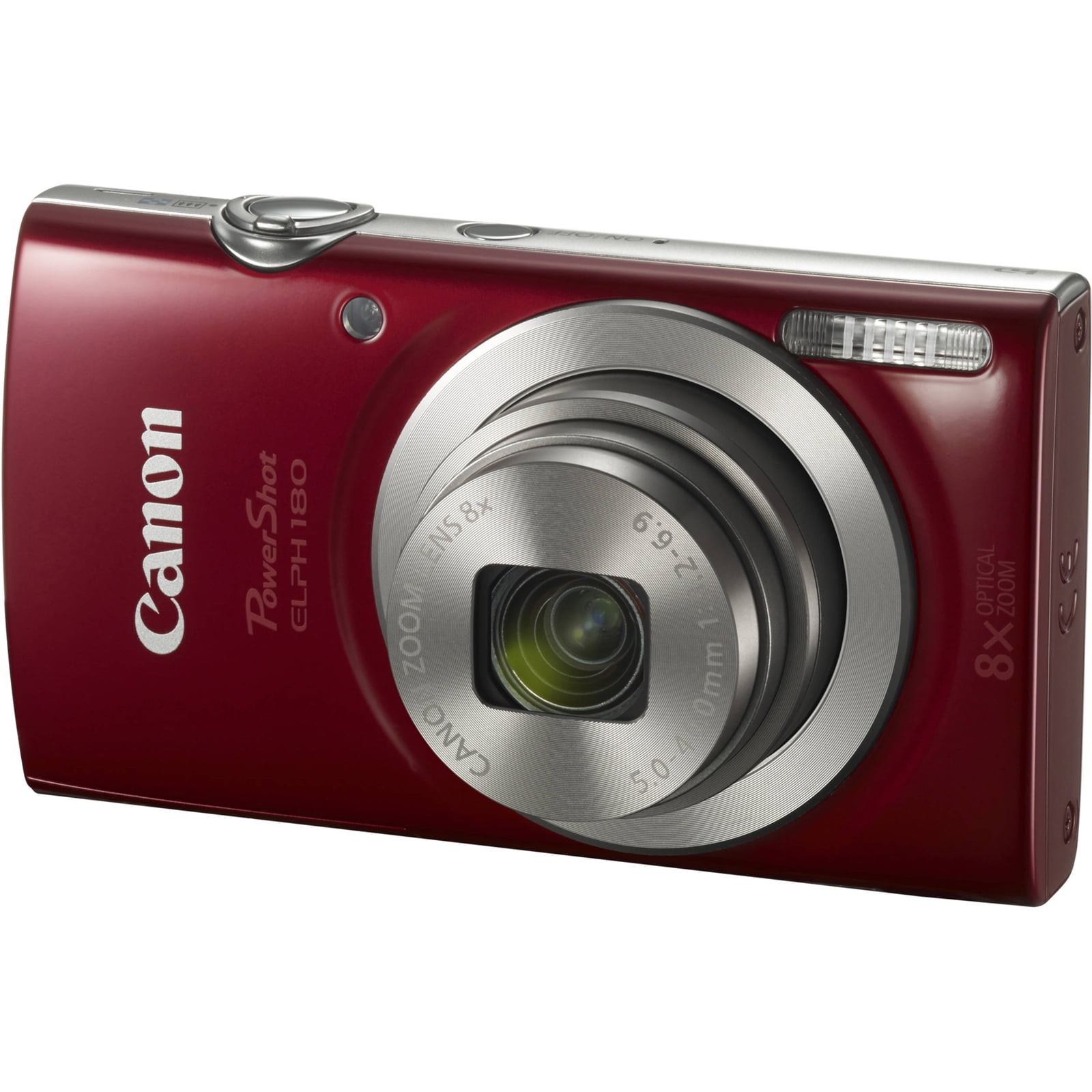 Looking for a simple and straightforward point and shoot camera? The Canon PowerShot Elph 180 is a great option. This little camera can be easily thrown in your bag and while it may not have the capabilities of a DSLR camera, it does have high Megapixels and is great for beginners. 
This compact camera also has HD vide resolution as well. 
I am a firm believer in having a quality point and shoot camera that you can use and rely on and this budget-friendly option is a perfect one to try.
You can learn more about this Canon camera here.
Best DSLR Camera
If you are looking for an old-school DSLR camera, there are plenty of options. And the right DSLR can actually go head-to-head with mirrorless, if you invest in a camera like this Canon EOS Rebel.
This little camera has video capabilities and a powerful camera of up to 24.2 Megapixels. While this isn't the cheapest of Canon's camera, it is one of the most versatile. It is great for beginners as well as more seasoned professionals.
If you want to learn more about this camera can offer, look at the EOS Rebel here.
Best Professional Camera
If you actually want, or need a professional-grade camera, there are so many options out there and some great cameras that will take truly stunning photos. If you are snapping professional images, you want a reliable camera that will deliver. Whether you are shooting landscapes, action shots or weddings, this professional camera truly can handle it all with ease.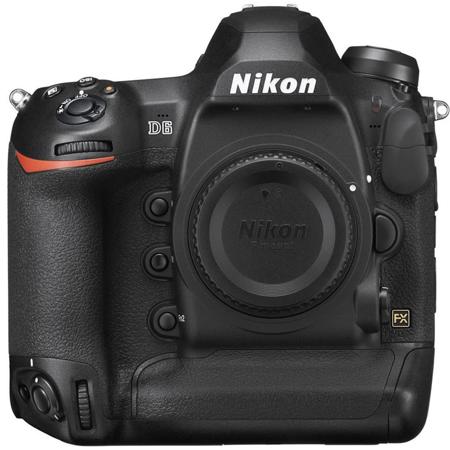 Our favorite option for professional photographers? The Nikon D6. If you are going to shell out big money for a camera, you want one that will live up to the hype, which is why so many pros love the D6. It is study, has pro connectivity and offers an impressive 14fps shooting and 4K video capabilities as well.
Learn more about all of the benefits of this feature-packed camera here.
Best Mirrorless Camera 
The Fujifilm X-S10 is a great option if you are looking for a mirrorless camera. Not only does the compact Fujifilm X-S10 have 26 million pixels, but it also boasts 4K video. One of my favorite features of this mirrorless camera is that it has in-body stabilization for a perfect, clear shot every time.
Now, you must be willing to use a conventional mode dial, but once you do, you will find this camera more than lives up to its expectations and offers all of these features in a small size with an excellent build quality—meaning this is one camera you can actually rely on.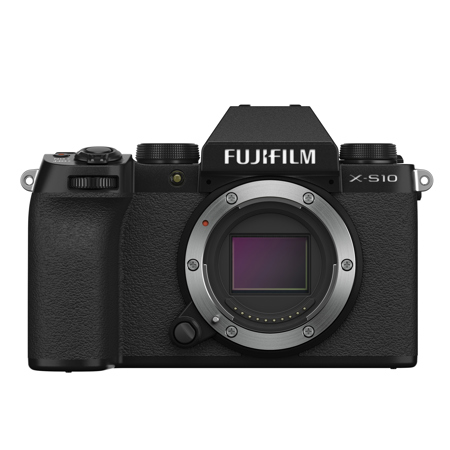 While this camera is meant for intermediate-experienced photographers, I love that it doesn't come with the professional camera price tag—making it a great option for photographers who want to build their skills and get more comfortable with a higher-quality camera.
If you are starting your search for a new camera in 2021, these are all great cameras to start with.
There, of course, are also a number of great cameras out there that didn't make this list, and I'm always trying out new pieces of equipment and sharing my thoughts on the latest and greatest cameras of the year.
What do you think about this recommended list of cameras? Do you own any of the cameras on our list that you have purchased in 2021?